ALTEO had compiled a comprehensive Sustainability Report for the first time this year, which won the first place in the best first report category of Deloitte Hungary's Green Frog Award.
The Green Frog Award, founded in 2000, is awarding companies for outstanding performance in non-financial reporting. The decision of the jury was based on an examination of four dimensions: sustainability performance and strategic commitments, materiality, content and communication structure and creativity. To the competition reports covering the previous one or two financial years could be applied with.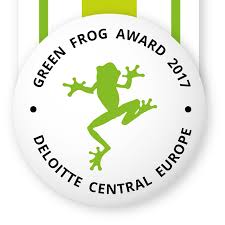 https://alteo.hu/sustainability/?lang=en
With energy in mind.