In February 2022, ALTEO Energiaszolgáltató Nyrt. became the first company in the Hungarian energy sector to obtain an independent, international ESG certificate. Based on the Sustainalytics assessment, the company performed better, i.e. achieved a lower risk rating than the industry average. The 2023 review showed further improvement in our rating..
ALTEO manages its high industry exposure with a strong risk management approach, this year scoring 26.1 on Sustainalytics' 0 to 50 risk rating scale in aggregate terms. The Company obtained its first voluntary, independent third-party ESG certification in 2022, and the outcome of this year's review is an even better result. Last year, the analysis highlighted the fact that the industry is fundamentally exposed to higher risk and, as such, the company falls in the high exposure category. At the same time, the rating also considered how the company responds to the risks arising from its operations and how it manages their impact. For the latter, ALTEO was rated "Strong", meaning that it has strong risk management in place: it has introduced robust ESG programs, practices and policies to effectively control and mitigate existing risks. With the exception of carbon emissions arising from the operation of natural gas-powered power plants, the Company received a medium, low or negligible risk rating for all other ESG topics, with certain indicators showing 100% or close to 100% compliance.
"We have believed in sustainable development from the very beginning, which is why we started laying the foundations for our ESG vision and strategy several years ago. As a listed company, transparency is a fundamental principle for us, and as a new generation energy provider, we want to set an example to all energy market players"
– said ALTEO CEO Attila Chikán Jr., adding:
"We are proud to be the first company in Hungary in the energy sector, not including oil and gas industry, to obtain ESG certification. The seventh edition of our integrated report presents in a transparent and credible way our efforts to ensure sustainability and our achievements in this regard."
The detailed Sustainalytics report is available here.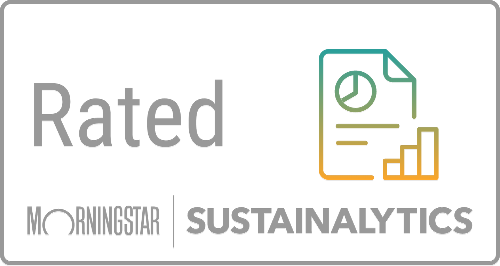 Copyright ©2022 Sustainalytics. All rights reserved.
This [publication/ article/ section] contains information developed by Sustainalytics (www.sustainalytics.com). Such information and data are proprietary of Sustainalytics and/or its third party suppliers (Third Party Data) and are provided for informational purposes only. They do not constitute an endorsement of any product or project, nor an investment advice and are not warranted to be complete, timely, accurate or suitable for a particular purpose. Their use is subject to conditions available at https://www.sustainalytics.com/legal-disclaimers.